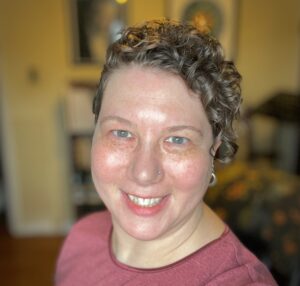 My life as an arts entrepreneur, performer, and nonprofit manager has led me to extensive and eccentric skill set. I love putting that skill set to work solving problems, creating new programs, or otherwise helping your world run more smoothly.
My Experience
Doing more with less? ✅
Working without a safety net? ✅
Living at the intersection of technological and human solutions? ✅
Being simultaneously analytical, creative, pragmatic, and idealistic? ✅
Making the impossible happen on time and under budget? ✅
Startup environments and big organizations? ✅
Doing all of this in high-stakes, public-facing environments? ✅✅
Leadership experience – 20 years
Nonprofit experience – 20 years
Higher ed experience – 10 years
Event production experience – 20 years
Fundraising experience – 20 years
Marketing and Audience Development experience – 20 years
Resourcefulness and creativity are my default mode of being and "what if" is probably my most overused phrase.
Some of My Super Powers
Leadership and leadership training
Process design and efficiency
Communications (internal and external, strategic messaging, clarity of information)
Database development, data quality, and single source of truth design (Airtable expert, Salesforce Certified Administrator)
Project, team, and resource management (Slack, Microsoft Teams, Jira, Airtable, Microsoft Project, Microsoft Planner)
Marketing tech (Engaging Networks Accredited Partner, Luminate Online, Mailchimp, Constant Contact, Canva)
Public speaking (lectures, presentations, workshops)
Getting the most out of your software tools (automations, integrations, feature recommendations)
Planning (strategic, project, budget)
Training and tutoring
Put my skills, super powers, and experience to work for you!
I'm available for long-term projects, quick fixes, ongoing advice sessions, and more.